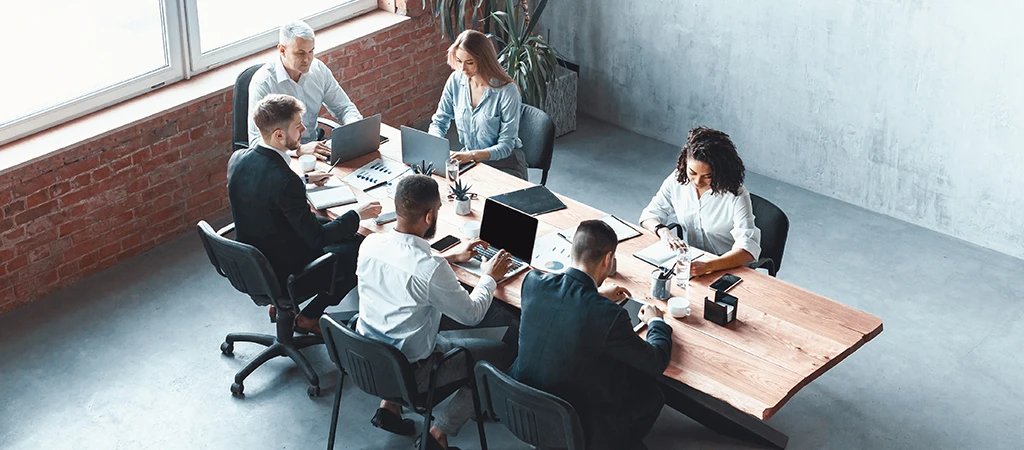 Discover Cevinio's features and developments of 05/2023
May 5, 2023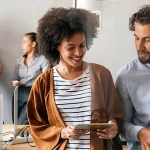 Accounts Payable Trends in 2023
June 12, 2023
The Ultimate Guide to Accounts Payable Optimization
To achieve accounts payable optimization after implementing the Cevinio automation solution, it is crucial to leverage its features effectively. Here are some recommended actions to ensure success in optimizing your accounts payable process.
How to optimize your accounts payable process?
First of all, let's clarify what accounts payable optimization means and involves. Optimization refers to the process of improving the performance, efficiency, and effectiveness of a process, system, or resource. It requires finding the best possible solution to achieve the desired outcome.
When working on plans to improve accounts payable, our goal is to increase productivity and reduce costs. Additionally, we aim to improve accuracy and achieve the best results with the resources and constraints we have.
Unlocking the Full Potential of Your AP Automation Software
In many cases, defining an optimization plan involves thinking about different elements. From setting SMART goals and the right KPIs to having the AP department properly trained and up-to-date on the new functions and capabilities. The analyzing of data and support from your AP software provider are also important aspects.
SMART goals
This means goals that are specific, measurable, achievable, relevant and time-bound. Setting SMART goals requires establishing objectives that are clear and realistic to accomplish. Therefore, if you want to optimize your AP process you need to set goals that AP teams, approvers and other users can achieve with the expected effort and time. It is also important to set proper deadlines and have recurring progress checks by AP managers and directors.
Some AP automation solutions provide AP managers and directors with useful tools to set goals that are SMART. How? Invoice processing software collects lots of data which helps set goals and take informed decisions. For example, with Cevinio valuable data is available in our Analytics Suite.
As defining SMART goals is important, it is essential to track and monitor the right and most relevant KPIs. You can read more about this matter in our post, "Essential KPIs for Effective Accounts Payable Management".
Training users
Training is an important part of all departments and companies. Why? Because having a well-crafted training and development plan enhances employee performance, boosts productivity and retains top talent, which makes companies earn more profit.
Proper training for AP staff and other users will give them the knowledge and skills required to make the best use of your AP automation solution. As a result, training contributes to the optimization of the AP process. Please note that it is not only important to train new joiners in the company, but also current employees whenever new implementations are done.
"Succeeding in the implementation of a new AP automation software requires having a well-trained AP team and users, who will then work with the software at its best and make the most of it"
There are different kinds of training depending on the role and responsibilities, from AP users and Power-Users who will perform maintenance tasks, to approvers.
Cevinio offers training services to ensure that everyone who needs to work with the system can do so effectively. Our training programs cover above and beyond. For example, we also provide training on accounting robot optimization and on the Cevinio Analytics Suite.
Working with data analytics
Data analytics is the process of examining data sets to find trends and patterns. It can help businesses to reduce costs by finding inefficient processes, bottlenecks, or misuse of the system.
The data gathered can help different roles within the company, from financial chiefs to AP agents. They can use data analytics to make more informed decisions and draw conclusions from the information it contains. Let's see some examples:
CFOs: Possibility to monitor and control finance processes more effectively. For instance, thanks to the audit trails generated the audit process becomes easier and cheaper.
Global process owner: Gain visibility into the entire invoice journey to identify bottlenecks and optimize the process across entities.
Head of AP: Better team and process management. Discover with a click with whom the invoice is pending in the approval workflow or how the workload is distributed.
AP clerks: Boost their performance by gaining visibility on invoice status or suppliers' insights. Besides AP agents will learn new skills.
It is important to have data analytics services available in your AP automation solution as it is the software where you store all the supplier invoices and where AP agents work with them.
In conclusion, data Analytics improves the decision-making process which helps businesses optimize their performance as there is much data available to analyze.
Cevinio has a specialized Data Analytics Suite with many dashboards such as productivity, accuracy and audit trail which show precious data.
Work together with your AP software provider
Although AP automation software offers opportunities for businesses, optimizing both the software and processes can be difficult to achieve if a company doesn't have the right resources or knowledge.
Some AP automation vendors offer consulting services or packages that can help you speed up the achievement of your optimization goals. How?
By bringing in their expertise and experience
By helping further automate your invoice process
By smoothing the road to rapid ROI
By running advanced configurations
At Cevinio we have an experienced and talented team that can help you via standard consulting packages and tailor options.
Embrace new functions and capabilities
Accounts payable optimization is essential in today's dynamic technology landscape, where new features and functionalities of AP software are continuously introduced. Embracing these advancements enables companies to attain superior outcomes and streamline their accounts payable process effectively.
The challenge is, in some cases, to keep the different teams updated on the new features available so they start using them. Here are some actions you can take to address this obstacle on the way to your optimization goals:
Regular communications about new features, updates, and improvements through email, newsletters, or meetings.
Training sessions, webinars, or lunch-and-learn meetings
Support documentation such as user guides, FAQs, and tutorials, and make them available to your team through an online portal or shared drive
The objective is to educate your team on how to use the new features and functionalities effectively
Some AP automation vendors support these actions by actively sending email communications to subscribers on the new releases. This is the case when you use Cevinio.
If you are curious about the latest features we have released, you can discover some of them on our blog.
As we can see, the optimization of the AP process after implementation is key to reaching higher levels of efficiency and effectiveness. A combination of the above factors will unlock the full potential of your accounts payable automation solution. Contact us today to learn more about Cevinio.