Multi-ERP Integration

for Seamless Operations

Do you also have multiple ERP systems in use? At Cevinio we specialize in meeting the unique needs of large enterprises, providing the capability to connect with all your ERP systems, from different vendors and different versions.
Maximizing

Synergy 

As businesses grow and undergo mergers and acquisitions, the resulting increase in invoice complexity and volume can pose challenges. Here, AP automation emerges as the key to success, complementing your existing ERP system(s). Smart solutions automate the accounts payable invoice-related processes while facilitating smooth data exchange between systems.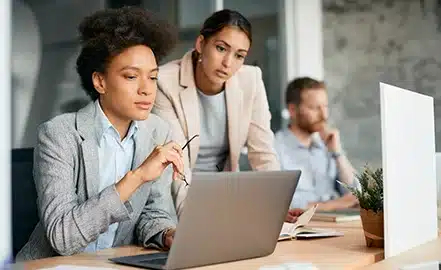 At Cevinio, we offer a cutting-edge accounts payable invoice automation software solution designed to cater specifically to the needs of large enterprises. Our advanced platform is built to streamline and optimize your accounts payable processes, making them more efficient, accurate, and cost-effective.
One of the key strengths of our solution is its ability to seamlessly integrate with the most well-known ERPs (Enterprise Resource Planning) on the market. This allows our clients to automate their AP process across all of their ERP systems. Whether you are using SAP (ECC, S/4HANA), Oracle ERP Cloud, Microsoft Dynamics, or other ERP systems.
Our software ensures smooth communication and consistent data synchronization. What makes us stand out is our capability to connect with different ERP systems simultaneously, allowing your organization to have a unified and centralized accounts payable management system.
Discover our solution
Benefits

of integrating AP Automation with ERP systems
Increased Operational Efficiency
Integrating AP automation with your ERP landscape improves resource utilization. Amongst other benefits of AP automation, you are eliminating the need for manual data export and import, and as a result, saving costs and allocating time to value-added activities
High Accuracy
Our solution can import data from multiple sources and ERPs systems, this is a core part of our data-driven approach. A methodology that results in high accuracy levels and minimal local maintenance
Improved Financial Visibility 
Perform better decision-making and strategic planning capabilities with enhanced financial visibility. When using Cevinio your AP team can see in one overview the posting acknowledgment, payment confirmation and more relevant information
Greater Control over Financial Processes
Gain the capability to use post & block logic across entities. Besides, multi-ERP integration helps to identify potential issues early in the process, allowing for fast resolution times
Scalability
Our ERP-agnostic AP automation software solution supports your company's growth, easily integrating with evolving ERP systems, providing a flexible and scalable solution for your changing needs
Integration

with leading ERP applications

The key to successful integration is easy and reliable data transfer between the AP automation system and the ERP(s). We make that possible. Today we have a catalog of standard interfaces which results in smoother and faster implementations.
There are different ways in which we integrate with the ERP(s):
The ERP provides webservices or middleware to request data
The ERP or middleware provides jobs to pull provided data
Decoupling is also possible using asynchronous processes with (s)FTP
Catalog of standard interfaces
Out of the box, you have access to the standardized ERP integrations like SAP ECC, SAP S/4 HANA, SAP S/4 HANA Cloud, Microsoft Dynamics and more.
As a result, global process owners are able to implement standardization of the invoice to pay process in corporations with a complex ERP environment.
SAP

Integration Expertise

For organizations using SAP systems, we offer specific integration capabilities, including:
SAP PI (Process Integration): Achieve end-to-end process integration with SAP PI to streamline operations. .
BAPI (Business Application Programming Interface): Seamlessly connect with SAP using BAPI for data transfer and synchronization.
SAP NetWeaver: Leverage the power of SAP NetWeaver for efficient communication and data exchange.
IDOC (Intermediate Document): Streamline communication with SAP systems using IDOC for structured data exchange.
RFC / ABAP (Remote Function Call / Advanced Business Application Programming): Achieve real-time integration with SAP systems using RFC and ABAP for efficient data sharing.
Ariba Buying and Invoicing: Seamlessly connect Ariba using standard interfacing
🚀 Learn how we can integrate with your existing
ERP landscape
Contact us today to learn more about how we can transform your accounts payable operations and drive efficiency in your organization.