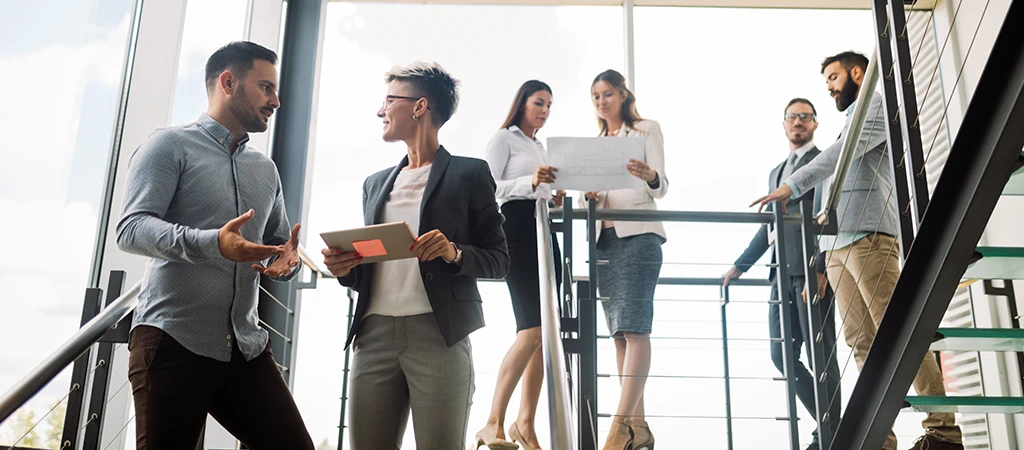 Factors that impact productivity
December 31, 2021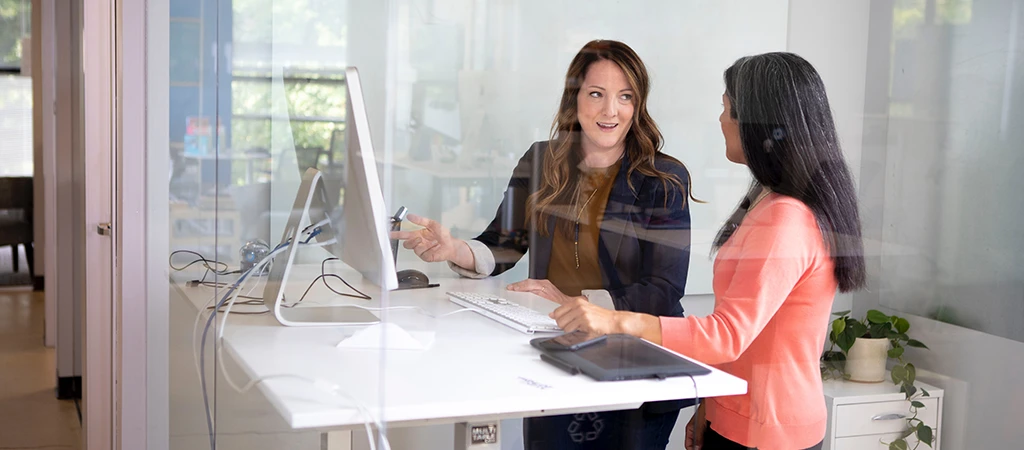 Finance transformation
February 10, 2022
The future of accounts payable
Organizations moving forward into their finance transformation journeys will soon reach the AP area. Many have already addressed this challenge or are currently working on implementing accounts payable automation solutions. So we can say that the future of AP is happening now. It is time to consider: is the business ready to embrace innovative technology and new processes? What should we expect along this process? What would be the consequences of not acting soon?
The future of accounts payable is now: robots, risks, and other challenges.
Today accounts payable is in a digital transformation process, which is big news. Tasks and ways of working that have remained static are finally evolving. There are many reasons why this is happening now, and among them, we find the global pandemic. We see companies addressing once after all roadblocks that have prevented them from implementing AP automation technologies: technology not advanced enough, lack of internal resources and capital, concerns about the change, competition with other projects, minimal support from IT…
Why is the moment NOW to start looking for answers to the following questions: Where should AP managers start? What are the risks of not acting soon? What are the challenges to expect? Below we zoom in on different items to help prepare for what the future of accounts payable will bring us.
Are the accounts payable teams prepared for a new way of working?
The hybrid model is on the rise. Remote work, hybrid work, and other similar terms are not new these days. For this reason, it is not a surprise that more agents are demanding flexibility. Allowing AP team members to work from the location they are more productive will increase satisfaction and positively impact the business. Automation solutions that work in the cloud and provide the governance and support to work remotely can facilitate this process as remote access to documents such as invoices will be enabled.
Automation to facilitate accounts payable work and growth. Manual and monotonous tasks are disappearing. Today more finance departments and shared service centers implement AP automation solutions. Solutions such as invoice automation will prevent errors and allow your agents to focus on adding-value tasks. Changing to automation means more than a change in the way of working. This processing requires a new mindset.
New skills for a new way of working. AP automation solutions will provide you and your team with lots of data and statistics capable of helping AP and other departments improve the business process. New mindsets are needed to go from 6000 invoices per agent per year to 35 or even 50000 per year. And modern technology in parallel allows you to decide to analyze the data and act on it. This transition can be difficult for some agents as they are not used to the new tools. Agents might also need to develop new skills and learn new tasks. It is necessary to adapt to fully embrace the possibilities and benefits of AP automation solutions. 
As agents process invoices faster than ever before, they will gain valuable time to look at things differently. This is what will change their role and impact the business.
Why is it key to adapt to the changes happening in AP?
– Overarching goal is to support the business: One of the main reasons finance leaders decide to start a transformation journey is to ensure they support the business activities. For example, finance leaders must prevent the company loses competitiveness by looking for ways to work more efficiently and effectively. We operate in a competitive environment that today is changing faster than ever. Postponing the transition to AP automation could impact your position in the market.
–Gain business agility: Allow AP agents to be more independent. As your AP team develops new skills to interpret data and learn how to use AP automation tools, they will become more independent. They will also start interacting with other departments and vendors more actively. As a result, the business can adapt and react faster to changes and challenges.
– Improved way of working to avoid talent loss. Finding new talented members for your accounts payable team is a costly and time-consuming process. For that reason, finance leaders try to create a workspace where the current team members wish to stay.
AP automation: challenges to expect and how to be ready
The transition to new tools, tasks, and processes is a journey that comes with challenges. From initial discussions until the implementation is accepted and embraced by users and other stakeholders. Here are some of the challenges we could face:
– Getting people into an agreement and ensuring the right people are involved from the beginning. In large companies, it can be a lengthy process that requires the involvement of many decision-makers and stakeholders. This makes the alignment and implementation processes more complex. Once there is an agreement, it is essential to ensure the right people are still involved for a successful implementation.
– Robots: Are they here to serve or to take over? Implementing an accounts payable automation solution could raise concerns (about job security) among your accounts payable team. We recommend AP managers explain that automation technologies are implemented to support and be transparent and clear about what will change and what would be expected.
– Change management. Transitioning is a challenge itself, especially if you will be exploring new territory. In this sense, we recommend having an open mind and clear objectives on what you want to achieve and what is possible. Your goals should lead to the compilation of a plan that addresses the different areas: the internal people, suppliers, processes…
At Cevinio, we implement our invoice automation software in global enterprises, guiding them to a modern way of working in AP. We bring them the future of accounts payable today.