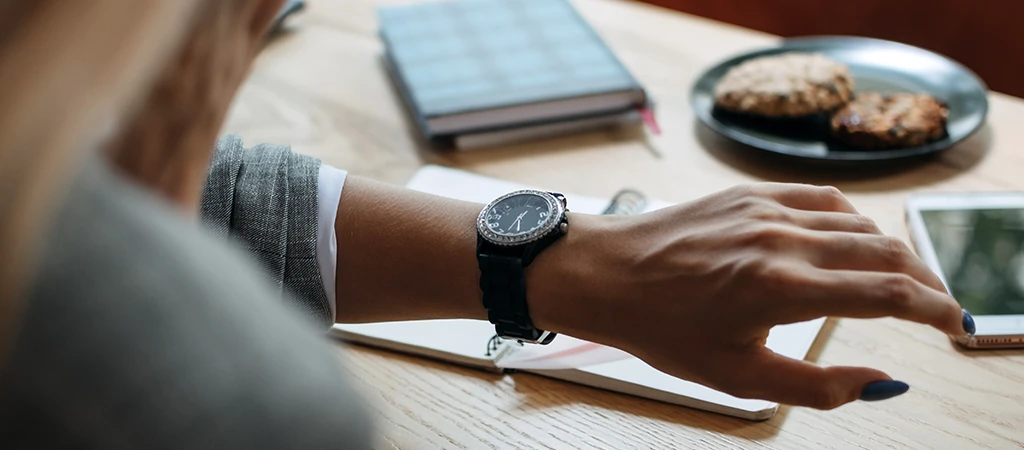 Accounts payable productivity puzzle
December 31, 2021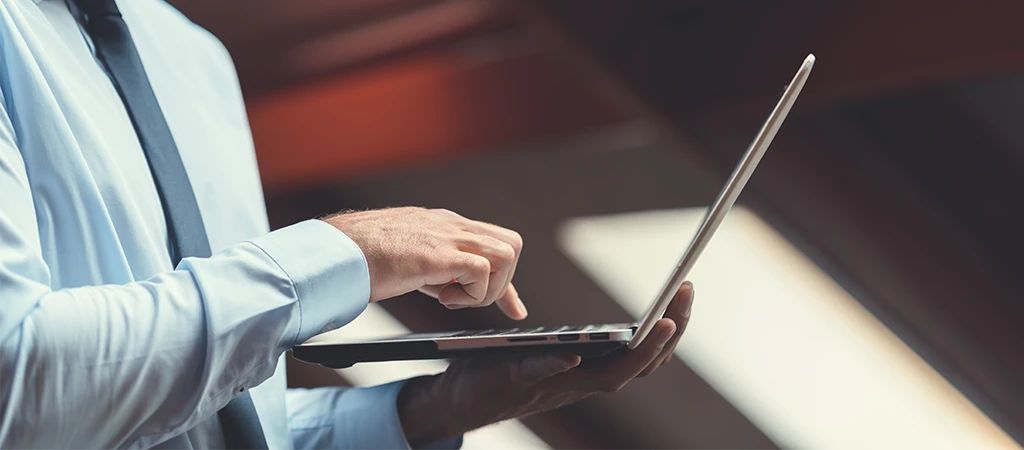 The future of accounts payable
February 1, 2022
10 Factors that Impact the Productivity of Your AP invoice process
There are many factors that impact productivity and play a predominant role in improving efficiency and effectiveness once Cevinio accounts payable invoice automation is implemented.
Discover the 10 factors that impact productivity
The ultimate goal of Cevinio is to help businesses reach the highest level of efficiency and effectiveness possible. This is accomplished by providing a smart invoice-to-pay solution, utilizing AI (Artificial Intelligence) and ML (Machine Learning). In order to reach higher levels of productivity there are several factors you should keep into account.
Efficient Source-to-Pay process: The quality of the contracting and the creation of purchase orders has an enormous impact on the Invoice-to-Pay process. Higher quality processes lead to fewer exceptions, thus, higher productivity and accuracy in I2P.
Change Management, Governance and Communication: Nobody likes change. When a new version of Windows arrives, nobody likes it. Introducing a new tool such as Cevinio may result in the same feelings. During the implementation and after the go-live period, it is crucial to support the AP agents in the change of processes and technology. Efficient communication supported by effective Governance is key to the successful use of the Cevinio solution.
A mix of invoice types; paper/PDF/e-invoicing: Electronic invoices can be processed more efficiently and error-free in comparison to paper invoices. In practice, companies that manage a majority of paper invoices first shift to pdf and experience important efficiency gains. Once the type is ripe, moving to e-invoicing brings another push toward high efficiency and effectiveness.
Agent motivation: Since a typical AP agent has a job that consists largely of repetitive tasks, a lack of job motivation may result in lower productivity. Utilizing Cevinio can make the job of AP agents more interesting for three reasons: 1) they will handle only exceptions, 2) there will be more time to provide suppliers with information (other than the one available on the Cevinio invoice portal) such as instructions to improve invoices to prevent errors and additional handling time, and 3) AP agents can support the robot to further increase efficiency and effectiveness; providing the "Tender, Love and Care", which is interesting and fun.
"Love & Care" for our Accounting & Compliance robots: We program our low-code/no-code accounting robot with historical data. As the robot works, it is continuously learning and creating rules by itself, for itself. In addition, rules need limited manual maintenance to ensure automatic handling, even for invoices of a certain type that arrive less frequently. AP agents can play an important role, in just a few hours per month, to support the low-code/no-code robot with additional robot rules.
The following graph displays the 10 factors that impact productivity and provides insight into their relevance compared to each other.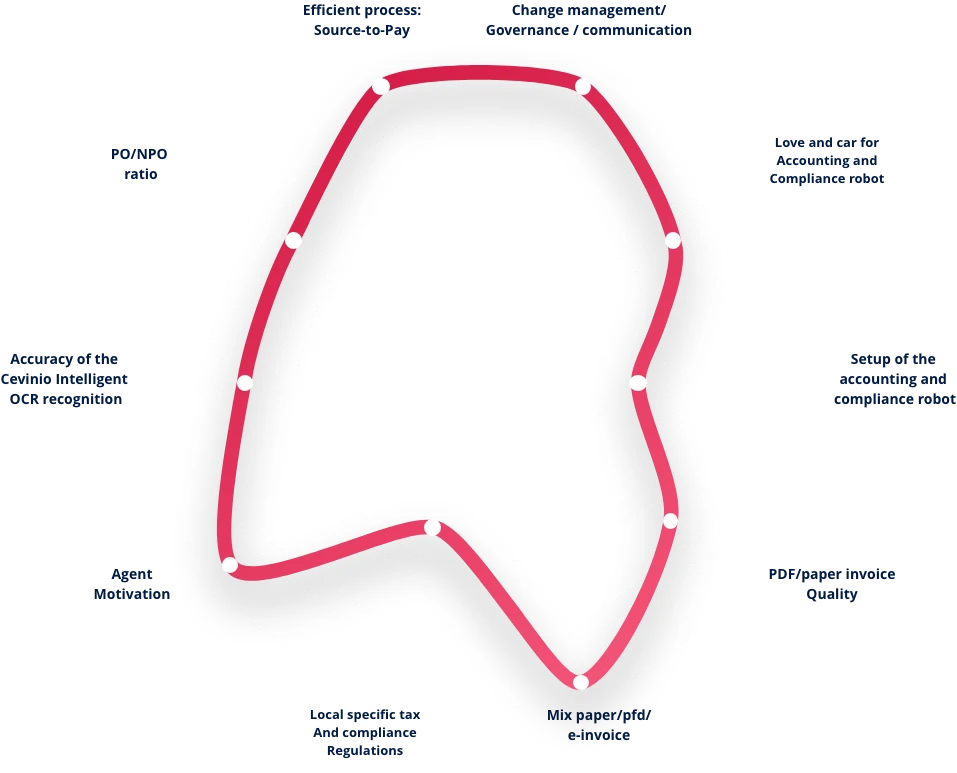 Set-up of the accounting and compliance robot: During the implementation, the accounting and compliance robots are set up. The goal is that the Machine Learning or ML function works when the tool is operating. Monitoring of the machine learning functionality is key for high efficiency and effectiveness. Regarding compliance, this is similar to a toolbox; you need to have the information (typically from a third-party supplier). Your AP agents can convert this information into new rules to ensure future compliance without technical knowledge.
PDF and paper invoice quality: The factor is related to accuracy. The easier it is to interpret the information on the invoice, the easier it will be to capture it correctly. In most cases, an invoice with a quality of >300 DPI is sufficient to have good recognition rates. So far, we cannot provide for the handling of handwritten invoices. Once specific OCR (OPTICAL CHARACTER RECOGNITION) tools are available for this, we can integrate them into our OCR toolbox.
PO/non-PO ratio: The more PO (Purchase Orders) invoices are processed the more information can be found in your ERP, making it easier for us to interpret. Using the PO information and the GRN (Goods Received Notes) information from your ERP system will result in automatic 3-way matching and high efficiency. If the PO generating process is optimal, hardly any P or Q or differences need to be corrected. At Cevinio, we can handle non-PO invoices automatically through the approval process, which will generate more touches for this type of invoice.
Local-specific taxes + compliance regulations: Legal requirements that impact productivity are: unique IDs that need to be compared; interfaces with government tax systems; data exchange with third-party systems to communicate prescribed invoice numbers.
Accuracy of the Cevinio Intelligent OCR recognition: The high accuracy of the Cevinio intelligent OCR recognition reduces the number of touches. Since we use several available OCR tools in the background, we select the best one for each and every supplier. From the data that we view from our clients, accuracy is typically NOT the most productivity-defining element in the I2P process. In cases where the tool (for whatever reason) is not able to obtain the level of accuracy that we strive for, the tool will typically recognize many more data points compared to your current situation, therefore supporting the process efficiency overall.
Productivity will be an ongoing trending topic; we are striving to exceed your expectations and guide you in the area.
Don't hesitate, contact us now and unlock the full potential of your accounts payable department.