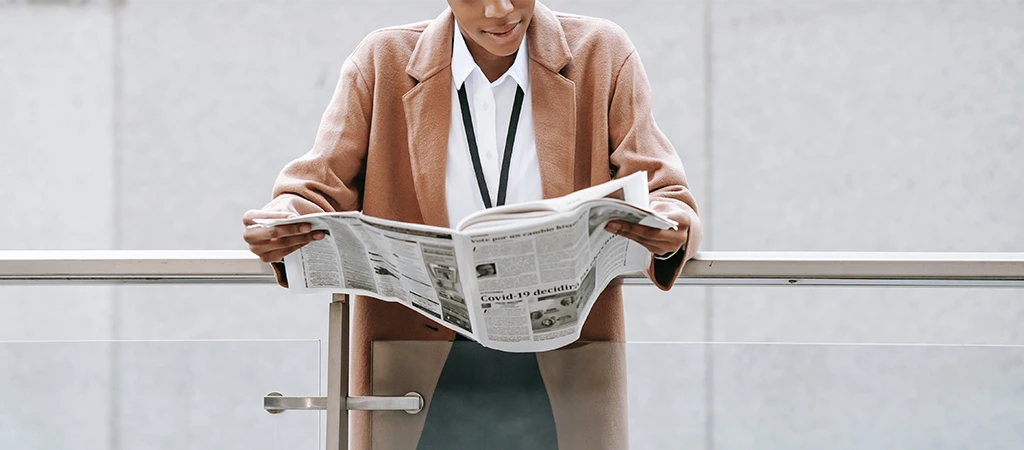 Accounts Payable trends 2022
November 30, 2021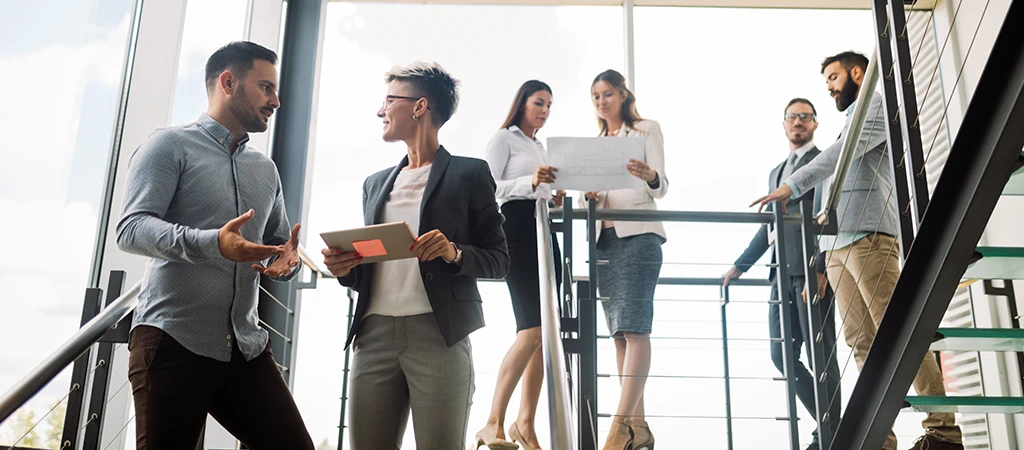 Factors that impact productivity
December 31, 2021
The accounts payable productivity puzzle
Let's think about AP (Accounts Payable) productivity as a puzzle. Each organization has a unique puzzle to complete, with a different set of pieces to put together to reach the desired level of AP productivity. However, though the AP process is a very simple concept, putting all the pieces together (to be able to handle all invoice scenarios) is an arduous task. The larger the organization is, the more pieces are required to be put together.
The productivity puzzle using Cevinio: productivity in accounts payable as the result of the improving process, organization, and technology
Our puzzle pieces consist of three types: process, organization, and technology. When assembled correctly, the result in accounts payable will be higher productivity, speed, and compliance.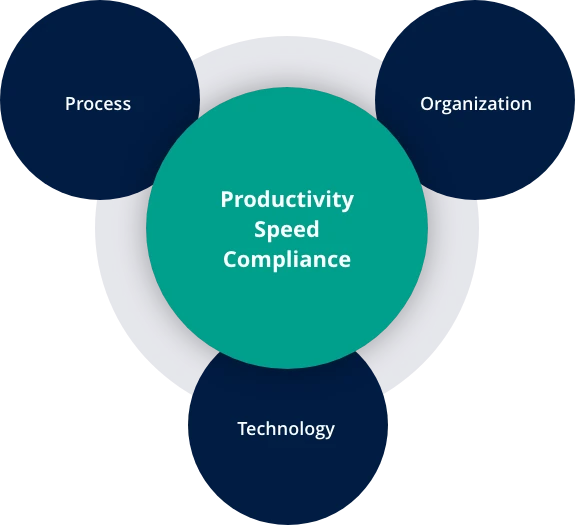 Technology: How far are you on your digital transformation journey?
Most companies have initiated their digital transformation journey; however, it tends to be a journey that takes more time than anticipated. Even though some companies have started to implement smart solutions, they are still struggling. This is usually a result of standard robotization being too sensitive to small process changes; tiny process differences can cause the robot to come to a halt.
Complex organizations require technology that enables process efficiency and also be capable of handling this process. Dependency on classic RPA (Robotic Process Automation) creates technology-focused solutions. Once AI and ML are used, efficiency and effectiveness improvements can be achieved by real process experts.
Organization: How to obtain efficiency in a complex organization?
Since Finance is a supporting function, it will not, in most cases, drive organizational change. Consequently, Finance is forced to adapt to the existing organizational complexity. A thorough understanding from a finance perspective is crucial to obtain the desired efficiency and effectiveness. As previously stated, having the proper tools to deal with a complex organization is key!
Process: How can we improve the invoice handling process?
The best way to convince people to improve a process is to provide the data that supports the process change. Learning from exceptions in the invoice handling process can improve the Purchase-to-Pay process. Providing data that indicates excess process steps have led to spending a lot of time to resolve them, is the best way to convince managers to make fundamental process improvements. The AP solution delivers such insights.
Takeaway: the optimal interaction and continuous improvement of these three elements will impact your I2P process resulting in higher productivity, on-time payments, and improved compliance.
Don't wait any longer to streamline your accounts payable process and transform your business. Contact the Cevinio sales team today and discover how our powerful automation solution can revolutionize the way you do business.