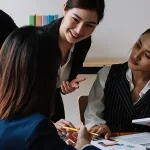 Streamlining Financial Operations: Accounts Payable Best Practices
September 8, 2023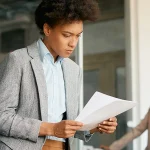 A Comprehensive Guide to KPI Utilization and Automation
October 6, 2023
How AP Automation can reboot your supplier relationships
Accounts Payable (AP) is a complex internal operation that defines an external relationship with your suppliers. We know that the successful automation of AP processes brings considerable cost savings, increases efficiency, and leads to improved compliance. However, in this article we focus on a benefit of AP transformation that is often overlooked: it helps you forge stronger bonds with your ecosystem of suppliers.
This goes beyond the need to pay suppliers on time and pay them the correct amount –crucial though this is. Advanced AP automation is inclusive and resets how you work with vendors through technologies and practices that create trust and transparency.
The changing nature of supplier relationships
AP Automation is part of a wider trend that has seen supplier relationships evolve from tactical to strategic. Suppliers are no longer just sources of goods and services; they are vital partners contributing dynamically to the success of your business. Building and nurturing these relationships can help you cut costs, enhance your reputation, and give you a new competitive edge.
Supplier management has seen major transitions over the past few years. It no longer confines itself to maintaining a database of vendors whom you contact when the need arises. No, modern supplier management needs to be about understanding your vendors better and making them important partners in your business operations.
AP Automation is core to that journey of growth.
The role of AP in supplier relationships
Accounts Payable is one of the core financial functions of any business because it is responsible for paying your suppliers. Any pain points in your AP processes will impact your suppliers directly and stand in the way of a productive relationship.
Many AP departments still rely heavily on paper-based processes to approve and pay invoices. Manual inputs leave AP exposed to human error – and inevitably result in inaccurate or late payments.
If payments are regularly overdue or incorrect, and if communications between AP and your suppliers become fraught as a result, vendors may withhold or delay the delivery of goods and services – or even terminate the relationship.
To prevent this from happening, businesses are transitioning to AP automation.
How AP Automation supports supplier relationships
Faster payments 
Automation accelerates payment processing, ensuring that suppliers receive what they are due promptly. Timely or early payments enhance credibility and foster trust. Payment delays, on the other hand, could result in late-payment fees and other negative consequences such as shipping delays.
Improved accuracy 
AP Automation ensures a high level of accuracy. Via 3-way matching, AP Automation solutions verify vendor invoices against Goods Received Notes and Purchase Orders. Automation reduces the risk of human error in data entry and invoice matching. This much greater level of accuracy promotes transparency and boosts supplier confidence.
Enhanced communication 
An automated AP process facilitates smoother communication between the AP department and suppliers. Notifications, updates, and queries can be handled efficiently, reducing misunderstandings.
Having the latest data available helps AP and procurement strategize each supplier relationship to maximize its full potential. AP and procurement are informed about the status of every supplier account, enabling them to detect issues before they escalate into significant problems.
Visibility and transparency 
AP Automation software helps you capture more financial data to support advanced analytics and reveal supplier inefficiencies that complicate the invoice workload at your end.
The goal is to improve the AP process for those suppliers that are causing problems and provide data for procurement to prevent inefficiencies. This will help you proactively resolve issues, avoid disputes, and save processing time and costs.
Best AP Automation practices to enhance supplier collaboration
The collaboration between you and your supplier network should be embedded in the transformation of your AP processes. Advanced AP Automation solutions offer a supplier portal where vendors submit their invoices or check the payment status of a previously logged invoice.  
This takes transparency to the next level and is a clear win for both you and your suppliers.
A supplier portal reduces the number of suppliers' queries and therefore saves time for both parties. Because the data is accessible from one central location – the AP Automation platform – suppliers do not waste time finding the right person to call or email for the real-time information they need.
This is a game-changer for suppliers so don't ruin it by creating pain points in the onboarding process. Streamlining supplier onboarding onto your automated AP platform ensures seamless collaboration from day one. An initial, focused enrollment campaign can contact vendors and get them onboarded—making the process easy for you, but also more straightforward for the vendor.
Strategy takeaways for building stronger supplier relationships
AP Automation benefits you as well as your suppliers so it is important to include them in your transition as much as you can. This would involve:
A meaningful dialogue. Maintain open lines of communication with suppliers. Share your automation plans and encourage their input and feedback. 
Supplier collaboration. Work together with suppliers on process improvements.  
Supplier performance data. Implement performance metrics to evaluate supplier performance objectively. Share this data with your suppliers for continuous improvement.  
Conclusion 
Automated AP processes bring speed, accuracy, and transparency to your financial operations. You need this efficiency to cut costs and transform your supplier relationships. The keywords are trust, reliability, transparency, and collaboration. This involves a change of mindset, and the right AP Automation solution to support it.
About Cevinio:
Cevinio Autonomous Accounts Payable Automation software is an advanced solution that streamlines and enhances the AP process. By injecting automation into key steps such as invoice importing, data extraction, validation, approval, and exporting to the relevant ERP, Cevinio empowers businesses to achieve unparalleled efficiency and accuracy in their financial operations. Cevinio amplifies these benefits by offering a user-friendly supplier portal, enabling seamless collaboration and transparency between businesses and their suppliers.