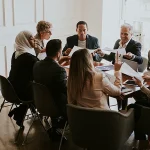 How to Choose AP Automation Software 
July 21, 2023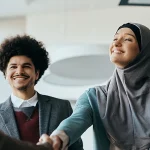 How AP Automation can reboot your supplier relationships 
October 2, 2023
Streamlining Financial Operations: Accounts Payable Best Practices
Efficient management of accounts payable is a fundamental aspect of any successful business. It plays a vital role in the financial ecosystem, encompassing the handling and tracking of all outstanding payments. Zooming in, the AP team performs several tasks, including PO Matching, account coding, and vendor communications. Adopting accounts payable best practices not only improves a company's financial health but also fosters better stakeholder relationships and creates a streamlined and controlled business environment.
In this blog, we will explore a comprehensive set of accounts payable best practices that organizations should consider.
The ultimate 7 accounts payable best practices:
1. Embrace the Power of Automation 
Manual AP processes are known for their cumbersome, error-prone, and high-cost nature. Fortunately, in today's technologically advanced era, different developments can provide substantial assistance to AP teams.  
By adopting software solutions capable of automating invoice processing, payment approvals, and vendor interactions, organizations can streamline operations, mitigate human errors, expedite processing, and attain valuable insights. The integration of automation holds the potential to notably boost productivity, improve compliance, and reduce cost within your accounts payable operations. 
2. Streamlined Accounts Payable Processing 
Implementing a unified AP Automation software solution on a global scale yields substantial advantages by promoting consistency in practices and standards throughout the organization. An effective strategy often begins by initiating automation at a single location, gradually expanding its implementation to other sites. 
Many companies opt to centralize their accounts payable processing and reporting within a shared service environment, which amplifies the benefits of this approach. By streamlining and automating the AP process, organizations can not only enhance operational efficiency but also effectively measure staff performance against established business metrics. This measurement empowers teams to complete tasks more swiftly and with higher accuracy, resulting in tangible savings. 
3. Empower your team with easy-to-maintain solutions and processes 
Effective maintenance of both the solution and its accompanying processes is crucial for optimizing your operations. An ideal practice involves the adoption of an easily maintainable platform. This attribute proves invaluable when adapting to changes within the company.
Rather than relying on IT personnel or vendor support to implement some adjustments, the AP team can take control of these modifications independently. This approach not only saves valuable time but also eliminates the need for technical expertise, making your team more self-reliant. With this level of autonomy, you have the flexibility to make necessary changes efficiently, ensuring that your processes remain agile and responsive to evolving business requirements.
4. Implement a Strong Approval Workflow 
A well-defined approval workflow is paramount in preventing unauthorized or fraudulent payments. This process ensures that invoices are reviewed and approved by the relevant personnel before payment. 
Here is another challenge: Are you experiencing late payments due to invoices getting stuck in the approval stage? Advanced AP software solutions make sure invoices are paid on time by routing invoices to the correct approvers and using reminders, delegations, and escalations mechanisms. 
5. Regular Data Monitoring Minding Metrics and Tracking KPIs 
An essential best practice in accounts payable is the continuous monitoring of invoice processing data. This practice involves keeping a close eye on crucial Key Performance Indicators (KPIs) within the accounts payable process. These KPIs play a pivotal role in assessing performance and measuring the impact of any process enhancements. Besides, gaining insights into financial data is invaluable for making informed decisions.  
Some key metrics that you can keep track include:
Volume of Incoming Invoices: This metric provides a clear understanding of the workload on your AP team, helping you allocate resources efficiently.
Average Invoices Received per Month: Tracking this data allows you to identify trends and fluctuations in your invoice processing volume, aiding in resource planning and workload management.
Identification of Peak Seasons: By identifying months with a significantly higher volume of incoming invoices, you can proactively prepare for these peak periods. This preparation may involve allocating additional resources or implementing process improvements to handle the increased workload seamlessly.
By regularly monitoring relevant metrics and leveraging automated systems, you can identify areas in need of improvement and optimize your accounts payable process efficiently.
6. Nurture Positive Vendor Relationships 
Maintaining strong relationships with vendors is essential for smooth business operations. Establishing clear communication channels and adhering to payment terms are foundational aspects of effective vendor management. To make a positive impact on AP processes, consider implementing the following actions: 
Provide Vendor Portals: Offer vendors access to portals where they can track the status of their invoices. This approach enhances transparency and reduces the time spent on answering supplier queries. 
Utilize PO-Flip and E-Invoices: Implement solutions with features that allow PO-flip and e-invoices, which help reduce manual errors and improve accuracy in the accounts payable process. 
7. Shift Towards E-Invoices  
The strategic transition or expansion of e-invoices within the payment process is becoming a must in more and more countries. Shifting towards electronic invoices not only reduces paper usage and environmental impact but also streamlines the entire invoicing cycle. Increasing the volume of e-invoices accelerates processing times, minimizes manual errors, and enhances data accuracy. This digital approach fosters better visibility into payment status and facilitates easier auditing. By embracing electronic invoicing, organizations can optimize resource allocation, a more strategic AP function, and strengthen vendor relationships. 
Conclusion | Why master these accounts payable best practices
Mastering accounts payable best practices is not merely about following rigid rules but rather embracing intelligent approaches that leverage modern tools and technologies. By focusing on automation and leaving outdated methods behind, businesses can solve problems and propel growth simultaneously. Efficient accounts payable management is a catalyst for financial success and fosters a positive business environment, positioning companies for sustainable growth and prosperity. Embracing these best practices is the key to unlocking the full potential of your accounts payable department and achieving excellence in financial operations.
If you're ready to explore how Cevinio Autonomous AP Automation can help you streamline your accounts payable processes and maximize efficiency, contact us today to learn more.