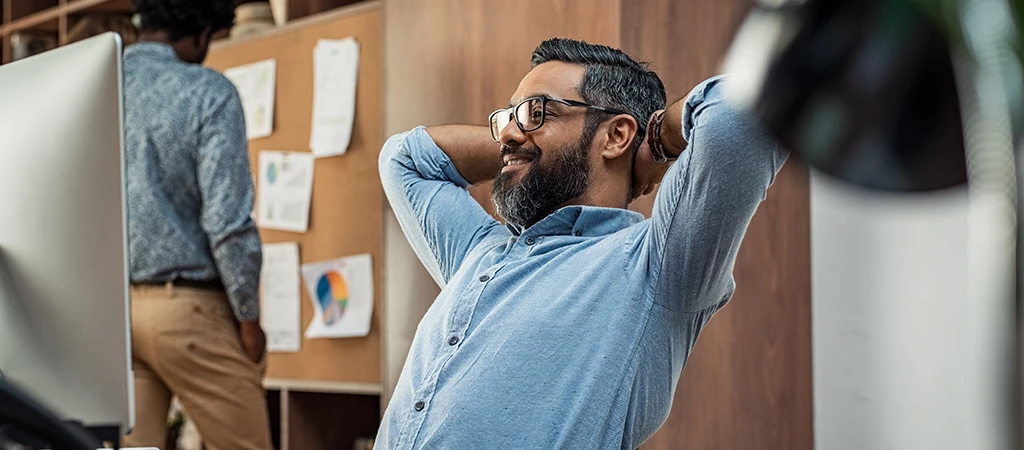 7 Key Accounts Payable Automation Benefits
April 24, 2023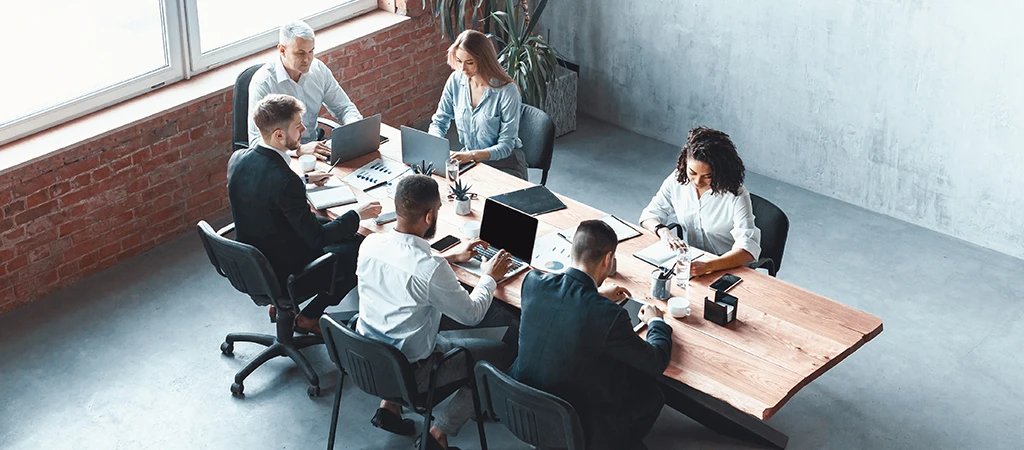 Discover Cevinio's features and developments of 05/2023
May 5, 2023
How AP automation tools can help CFOs
Discover valuable insights that highlight how AP automation tools can help CFOs effectively overcome AP challenges and turn them into opportunities. Using modern automation technology can improve financial efficiency, reduce risks, and gain valuable insights for sustainable success.
The Impact of Finance Automation Tools on Financial Processes
Advancements in technology have sparked a transformation in the role of financial chiefs. CFOs now have access to finance automation tools that have the potential to transform finance departments and operations.
Automation tools assist CFOs in various financial processes. These include accounts payable, accounts receivable, financial reporting, and expense management among others. By automating these processes, CFOs optimize efficiency, reduce errors, and allocate their time and resources to more strategic financial management tasks. Ultimately they are benefiting the company's financial health and performance.
Among the many tasks that demand the CFO's attention is accounts payable (AP) management. Manual AP processes are slow and prone to mistakes. They also take up a lot of time. As a result, it becomes difficult for the CFO to focus on important decisions. This is where accounts payable automation tools step in, offering a solution that optimizes the entire AP workflow.
How AP automation can help CFOs overcome today's challenges
Nowadays we find CFOs leading the company's finance transformation agenda. This journey towards more data-driven decisions, innovation and touchless processes requires them to prioritize the various finance domains. While the AP department might not have been as strategic as other areas, it can be an important source of savings. Let's navigate the most relevant challenges and discover how AP automation could help.
Talent acquisition and employee retention
Retaining top talent is crucial for the success of an organization. However, it can be particularly challenging in the field of accounts payable. Ambitious AP agents seek companies that utilize innovative technology to make their work more interesting and challenging. By digitizing finance processes, CFOs can offer AP positions with more appealing responsibilities and motivating job descriptions.
Delaying digital progress can lead to issues such as an incomplete AP team. This, in turn, can have a negative impact on the execution of accounts payable tasks. The lack of expertise, backlog, and payment delays are some of the specific problems that can arise. This is one of the reasons why companies must act fast and take steps toward AP transformation.
Recap: Leaders can attract and retain the best AP employees by replacing tedious and error-prone tasks. Technology allows AP agents to engage in more interesting and challenging activities.
Data management and analytics
Today CFOs are making data-driven decisions thanks to the data collected by finance tools. AP invoice automation software is an example. Such AP solutions are capable of tracking and handling invoice processing data. With such information, companies could get insights into agents' and teams' productivity, working efficiency, or supplier performance to name a few.
Big companies that do not have centralized accounts payable teams and data insights will become less competitive. This is because they will face challenges with managing multiple data streams and lack visibility and control. However, implementing AP automation can help these companies by standardizing the invoice process and unifying data.
Recap: When companies standardize the invoice process with invoice automation software they bring data together. Consequently, they create one reliable source of information which has several benefits. Some of these benefits are quicker access to data and a more efficient accounts payable process.
Fight fraud and other financial risks
As a CFO, it is very important to protect your organization from fraud. This is crucial for financial stability and maintaining a good reputation. Given the size and high revenue of big companies, they inevitably become prime targets for fraudulent activities. Hence, it is imperative to take proactive measures in combating fraud.
The good news is that AP automation software offers valuable assistance to your organization. By implementing robust controls and automating key actions, you can effectively prevent fraud and mitigate various risks. Automation tools in this area ensure compliance, improve approval processes, and create a detailed audit trail for each invoice.
Recap: Using invoice processing software protects your finances, reduces risks, and shields your organization from fraud threats.
Key Considerations and Benefits for CFOs
The injection of automation technology into finance and accounting processes
Choosing an AP automation tool can be a bit challenging due to the number of options available. However, it is a quest worth pursuing looking at the benefits. By implementing such a tool, the AP department can heighten productivity, increase cost savings, and improve compliance.
To effectively standardize and automate accounts payable, CFOs must first comprehend their company's unique needs and establish clear requirements and objectives. For instance, as a CFO of a global corporation, you may want to prioritize the following key considerations:
Global Process Flexibility: The tool should accommodate local requirements while maintaining a standardized global process.
Easy to scale up: Ensure the software is easily scalable to accommodate expansion into new regions.
Multi-language Support: Look for a tool that can seamlessly handle diverse languages and currency formats.
Ready-to-use Scenarios: Seek an automation solution with pre-configured scenarios to expedite implementation.
Integration Capabilities: Ensure the tool can integrate seamlessly with existing systems to maximize efficiency.
Recap: By carefully considering your corporation's needs you can build a solid foundation for evaluating potential vendors and selecting the most suitable AP automation tool.
Conclusion: How AP Automation Tools Benefit CFOs
Modern AP automation tools offer valuable advantages to CFOs, helping them overcome challenges and seize opportunities for financial improvement. By digitizing finance processes, CFOs can attract and retain top talent in the accounts payable department, ensuring efficiency and accuracy. Additionally, these tools provide essential data insights, enabling data-driven decisions and centralizing accounts payable data for better control and competitiveness.
Furthermore, AP automation tools enhance security measures, safeguarding finances, and preserving the organization's reputation from fraud and other financial risks. When considering AP automation options, CFOs must prioritize key factors such as global process flexibility, scalability, multi-language support, and integration capabilities, ensuring a successful implementation and maximizing the benefits.
Cevinio's AP automation platform stands as a reliable partner for CFOs, offering comprehensive solutions to tackle their financial challenges. Would you like to learn more about Cevinio and how we can help your organization?