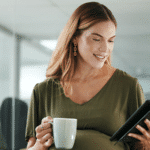 Excelling in AP Management through Automation with AP Leader Caroline Adams
October 17, 2023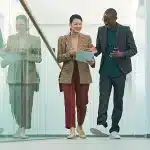 The advantages of electronic invoicing for accounts payable
October 31, 2023
How AI simplifies Accounts Payable invoice processing
The rapid evolution of artificial intelligence in accounts payable is reshaping the possibilities of business automation. AI is currently revolutionizing various sectors including software development, consulting, legal practice, content marketing, finance, and so on – all at breakneck speed.
In this blog post, we analyze how these technologies simplify this core business function. We look at where they can be applied in AP invoice processing, and what benefits they bring, now and in the future.
The complexities of traditional invoice processing
Accounts Payable is not a highly visible part of finance, but without it no business could survive.
Pain points in your invoice-to-pay process can result in non-compliance with financial regulations and tax laws, which often have far-reaching financial and reputational repercussions.
The Achilles heel of AP is traditional invoice processing which relies heavily on manual data entry. Not only is this time-consuming, but it also exposes your business to the risk of human error. Data entry errors lead to overpayments, underpayments, delayed payments, missed discounts, and a strained relationship with suppliers.
Given this challenging environment, organizations are impatient to apply AI-powered invoice processing to enhance efficiency and ensure compliance.
So, what exactly is Artificial Intelligence, and how does it work?
Understanding Artificial Intelligence and Machine Learning in AP
The terms Artificial Intelligence (AI) and Machine Learning (ML) are closely connected, yet distinct. As both are used to automate AP invoice processing – although in different ways – we need to briefly define these ground-breaking technologies.
AI is the umbrella term for systems or machines that mimic aspects of human intelligence such as the ability to see, understand, and respond to spoken or written language, analyze data, make recommendations, and more. 
In Accounts Payable, AI is used to automate tasks such as data extraction, invoice processing, and approvals. AI systems apply pre-defined business rules to process invoices, which means they can be executed automatically. Checks are also done automatically in an AI-powered process.
ML is a subset of Artificial Intelligence that automatically enables a machine or system to learn and improve from experience. That "experience" is the analysis of examples – or historical data – provided by your business.
ML improves Accounts Payable automation by enabling systems to make informed predictions or decisions. For example, ML algorithms can be used to automatically provide accounting input on non-PO invoices or to detect fraudulent invoices. The data you already have can be unleashed to make intelligent decisions going forward in a simple, automated way.
By deploying these technologies, AP teams will minimize manual effort, avoid human errors, and enhance fraud prevention while saving time and costs.
From now on we will use the umbrella term AI to refer to Machine Learning as well.
The key applications of Artificial Intelligence in Accounts Payable invoice processing
Data validation
AI can accurately auto-populate or validate invoice information, and push it to your enterprise applications, greatly reducing the need for manual intervention. This works by applying AI to recognize data fields such as invoice number and invoice date. In addition, it is possible to analyze the received and recognized documents using AI for filling in the basic invoice attributes.
What is more, with Cevinio you can eliminate the use of templates. We have developed an algorithm that matches the OCR data on the invoice with the information found in the Master Data. Additionally, our AP automation solution can sort and split scanned invoices without barcodes or separating pages thanks to proprietary algorithms that we apply over and above the AI technology deployed.
Invoice categorization and routing
AI can categorize invoices based on predefined rules, making them easier to track. It can also route invoices to the appropriate departments or individuals for approval, reducing bottlenecks.
PO/non-PO invoice classification
AI-driven systems leverage OCR to automatically identify and categorize invoices as PO or non-PO, significantly reducing the manual effort required. They can also intelligently connect multiple Purchase Orders to a single invoice.
Coding of non-PO invoices
AI-powered technologies can also automatically code invoices to a GL account, cost center, tax code, project code, VAT code, or any pre-defined text. This adds value for AP agents who save time and avoid errors.
Fraud detection and prevention
By automatically flagging invoices that exhibit signs of irregularities or fraud, AI streamlines compliance checks. Invoices with compliance issues such as non-adherence to VAT directives or a lack of necessary legal information are quickly and effortlessly detected.
Validation of business rules
Invoices with price or quantity discrepancies, invoices missing relevant information or with flagged items are automatically routed to specialists for prompt and effective exception handling.
Artificial Intelligence in Accounts Payable: Future Trends
Natural Language Processing (NLP)
As AI technologies continue to evolve, we can expect to see the integration of Natural Language Processing (NLP), allowing systems to understand and process the language content of invoices, further enhancing automation.
Continued improvement in ML algorithms
ML algorithms will become more sophisticated, as they continuously learn from historical and fresh data and adapt to evolving business needs. This will yield even greater gains in accuracy and efficiency as we can make it progressively easier to automate invoice processing tasks.
Conclusion
Artificial intelligence in accounts payable is transforming invoice processing by streamlining workflows, improving efficiency, and reducing costs. Businesses that embrace these technologies will be better positioned to compete. And as AI and ML evolve, we can expect to see even more transformative benefits.
It's an exciting time for finance professionals, as automation and intelligence are redefining the way invoices are managed and processed.
At Cevinio, we harness the power of AI to transform the world of Accounts Payable. Our commitment to innovation and excellence drives us to continuously improve our capabilities. Interested in delving deeper into our Autonomous AP Automation solution? Reach out to our team today